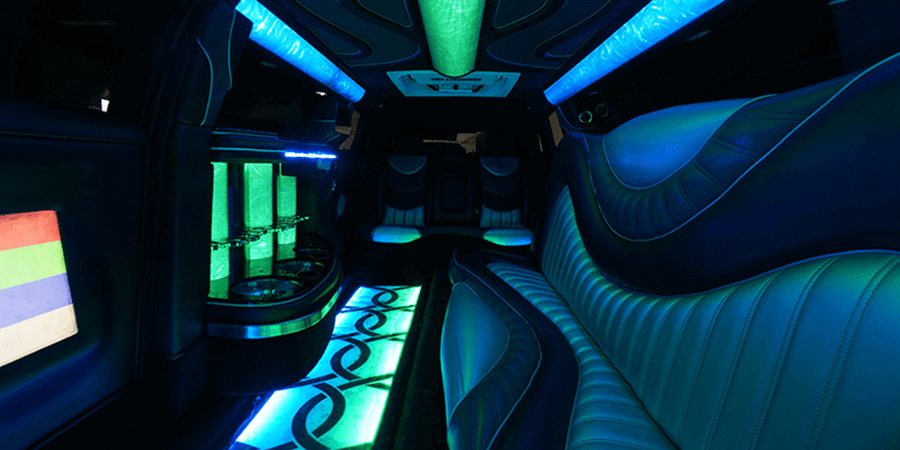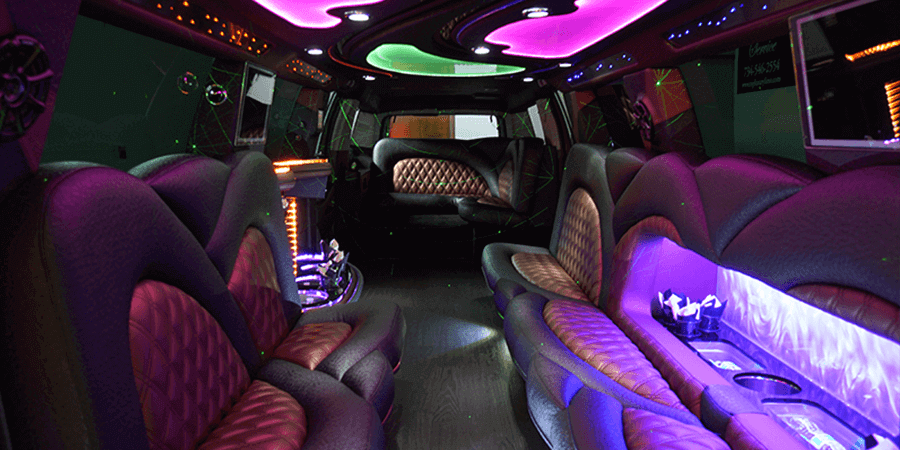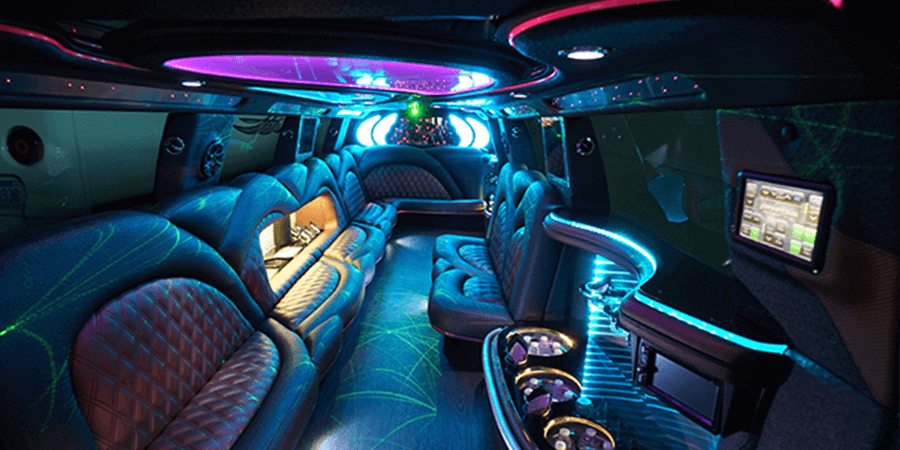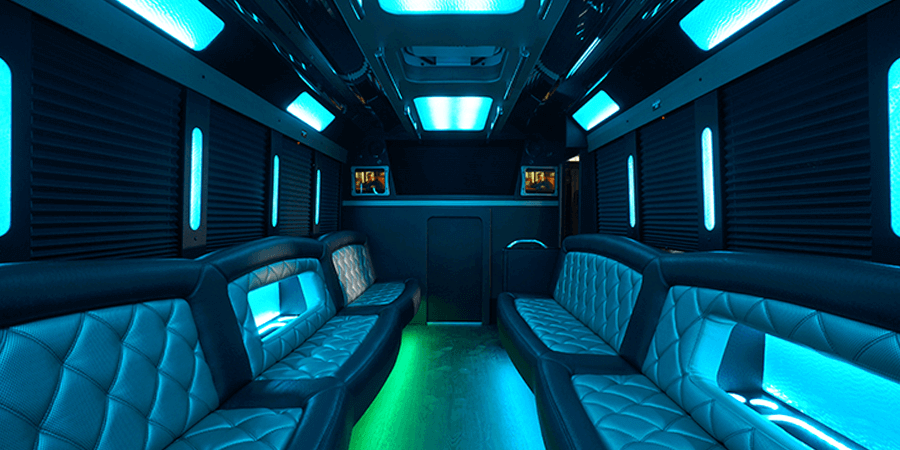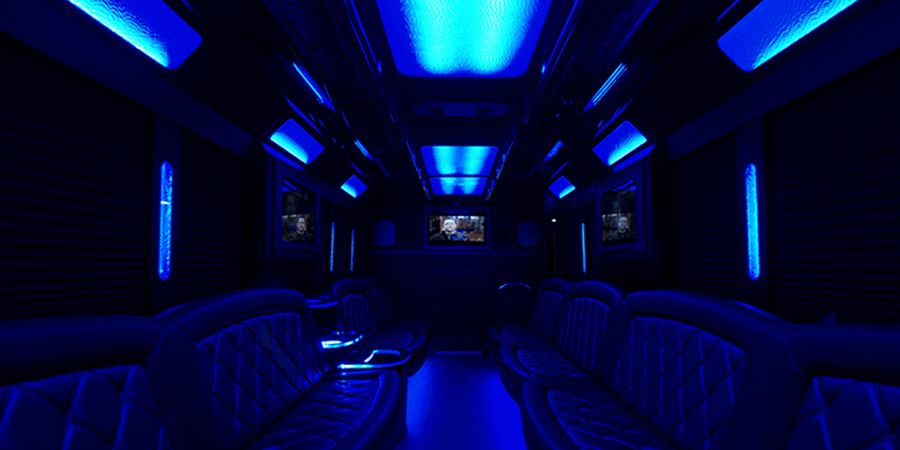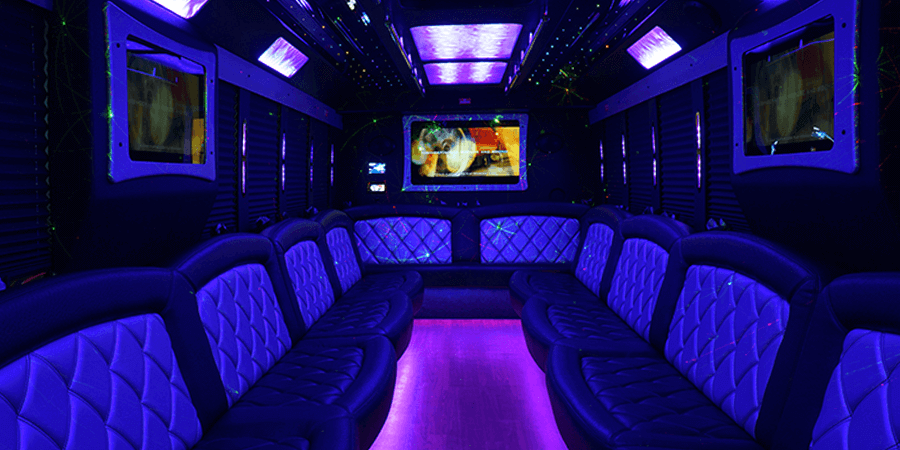 Party Bus Rental Jackson, MI
Are you in the Jackson, Michigan area and in need of a limo or party bus rental for your next event? Good fortune is on your side as, you've just landed in the very best place to be! You'll find that we have several party buses and limousines to choose from which can accommodate small parties all the way up to a group of 40 passengers. We also feature some of the best people in the industry to serve you in every way during the course of your experience with us. We have found, that providing the best experience goes much further than simply taking your money and giving you a ride to your destination. We have built our business to be so much more than that. Why? To us, the reason is simple. We are being trusted to provide luxury limo service for the most special days in our customer's lives! The experience is what you will remember the most. How we treat you from the very first hello is what matters the most, and is what truly sets us apart from anyone else. Give us a call! You'll quickly see exactly what we mean.
You'll also be happy to note that for your special trip with us, we only provide the highest level of professional chauffeurs. Each of our professional chauffeurs are heavily screened and tested before being hired. As any MDOT licensed limo carrier should, we stringently follow all of Michigan Department of Transportation regulations and we also give drivers our very personal and specialized training before they get behind the wheel for us. Each of our limo buses and party buses are not only safety inspected before going into service but also safety inspected before each trip. Beyond that, we have the best maintenance crews around, and they are often going above and beyond to ensure that your rental is in utmost perfect condition before you and your guests climb on board.
Stunning Jackson party buses
As good as our services are though, they're not worth much if the vehicles we offer are not also of a world-class variety. Knowing this, our attention to detail in acquiring our limousines, party buses, and other luxury vehicles is as refined and specific as is our attention to hiring only the very best people to work for you. We have only the finest vehicles in the land. Which is fitting, since only the finest people are here to operate them for you. It truly is a picture of perfection! Upon closer inspection, you'll find that our entire fleet features the finest amenities. These include some of the coolest mood lighting around, ostentatious audio systems, dark tinted windows, luxurious wet bars with ice boxes, and the classiest variety of flooring around. Most importantly though, the seating in all of the vehicles is limo style perimeter seating and is made out of comfortable luxurious leather materials so you have the most comfortable and smooth ride.
The best service from Jackson's favorite party bus company
We provide our service to Jackson and all of the surrounding areas. If you are in the market for an out of this world experience, be sure to give us a call today! For those looking for a price, be sure to provide us with your pick up location. If it is outside of our service area there may be a small fuel surcharge to make up for our expenses related to getting there and back. Your contracted time doesn't start until we pick you up and will stop when we drop you off at the end of your trip. If you are inside a venue the driver will either wait right in front or park somewhere close and will be ready to pick you up when you're ready to leave.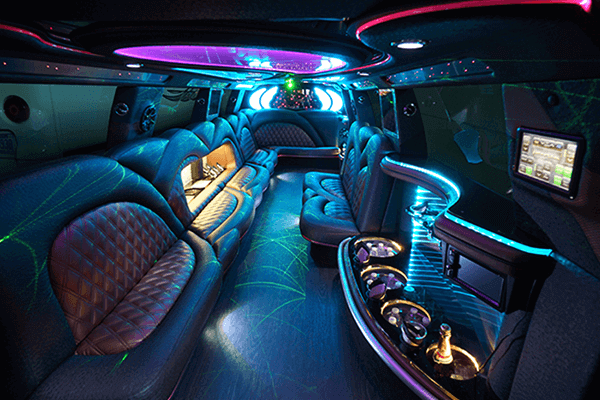 Flat screen TVs

DVD players

Comfortable leather seats

Loud stereo systems

CD player with iPod hookup

Dance poles
Color changing LED lights

Granite bar tops

Coolers with ice and cups provided

Hardwood floors

Tinted Windows

Mirrored ceiling panel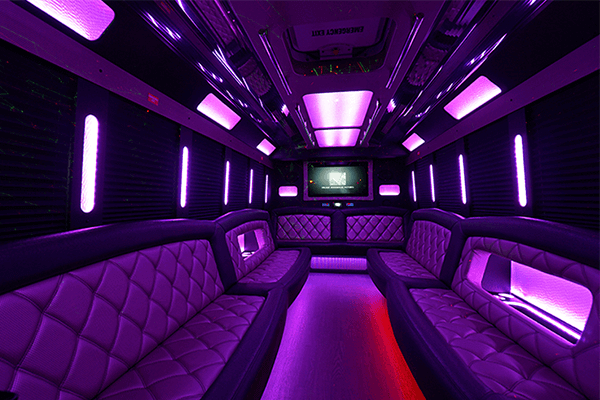 A Jackson party bus is the best way to travel
Your experience of a lifetime is waiting for you, and can be had for any event imaginable. During our time in business, we have had the distinct honor of providing services for some of the most noteworthy events around town as well as the most private occasions. It really doesn't matter at all what you have planned. If you would like to add some class and comfort to the process of "getting there" we are your first and last stop along the way. In fact, many of our past clients have told us that the ride was one of the most memorable aspects of their event.
Take the stress of traffic, parking, and finding the rest your group out of the equation. We will get everyone there in a stress free manner, and take care of the drudgery that driving there on your own can be. Imagine concerts, weddings, proms, or even corporate events that are enjoyable from the word go! Perhaps you're planning a bachelorette party or other special occasion? If you happen to be worried about expense - don't. You'll find that our services can be had for a much more reasonable price than you might guess. Especially if it's an event where every passenger can chip in. In cases like that, you'll find that each person may pay just a little more than a not-so-stylish taxi cab might cost. For events that involve some adult beverages, consider that there's absolutely no need to ostracize someone from the fun to be a designated driver. On top of that, there's absolutely no risk of involving drinking and driving. We will ensure a fun night, and a safe return back home for everyone involved!
If you have found your way to our site and aren't looking for a party bus, you'll be happy to know that we also offer the highest quality limos and stretch limousines! If you're in the market for any other services outside of that just give us a call and we would be more than happy to recommend you the best company to call if we are unable to fill your requirements. We will ensure that our referral will fit your transportation needs for the next event you need service. We will be quite happy to recommend sedan service all the way up to large tour buses, provided by a company you can trust.
Affordable party bus prices
You'll love our affordable rates! Be sure to call us at any time day or night! We keep our phone reservation specialists on call 24/7. We are always so very happy to answer any questions you may have or provide you with a free quote. We will be proud to be the luxury transportation provider for your next event! If you find that you may have a big day coming up that requires the best transportation... Simply stated... Give us a call!